About Us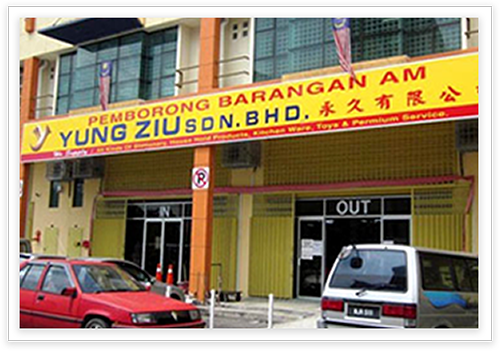 About Us
Yung Ziu Sdn Bhd, is established in Malaysia on year 2003.
At the beginning of the year, we mainly wholesale the stainless steel kitchen tools, like spoon, fork, bowl, pan, pot and others in Selayang. As business improved and progressed over the year, our product range expand from single category to multi categories like stationery, hardware, household, personal accessory, festival product and decorative product. Today, we already become one of the top leading household products wholesaler in Malaysia.
In the year 2008, we start to introduce the brand "Yuco" into the household products from the Original Equipment Manufacturer (OEM) and marketed in Malaysia. This trademark already registered by our company since year 2008. The name of our company "Yung Ziu" was meaningfully created by its founder.
This name actually is a translation from the Chinese word "永久" mean forever. Our company always holds a strong belief in delivery a good quality product and services in meeting customer's satisfaction. We hope all the consumer in Malaysia can spend less money to get a high quality product and good service. We always try our best to discover, produce more and more new, high quality, useful product to the market.
Currently, we already move to Batu Caves Factory unit, which having big showrooms that can accommodate more than 10,000 display item. This premise is located at a strategy location where it nearby to the Giant Batu Caves. With this well plan showroom, all the seller customer can choose what they want in a good and comfortable environment We will try our best to provide the best service to them.